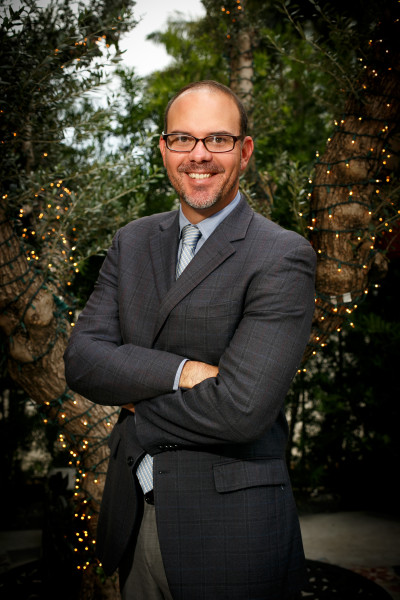 Explica Media is the brainchild of Oscar Corral, a former award-winning print journalist who swapped his pen for a camera along the way.
Oscar stumbled into video production in 2007, while covering the presidential campaign of Rudy Giuliani in Florida. He created the Miami Herald's first foray into video, a YouTube Channel that still exists today called HeraldVideos: http://www.youtube.com/user/heraldvideos. Although the channel is no longer active, it still contains the first videos created by reporters at The Miami Herald.
Oscar started his career at The Miami Herald and the Chicago Tribune, but soon took a job as the lead crime reporter at Newsday in New York after he won the prestigious William Randolph Hearst National Championship in 1998, the United States' most exclusive prize for college journalists.
He returned home to Miami as City Hall reporter for the Miami Herald in 2001, and became one of the paper's leading political and investigative reporters.
In 2008, Corral left the newspaper to found Explica Media and direct and produce a full-length documentary on iconic American author Tom Wolfe, which was the focus of Explica Media's first three years.
The result is the film Tom Wolfe Gets Back to Blood, which was released nationally on PBS in the fall of 2012. The film also enjoyed a successful theatrical run in more than 40 independent theaters across the United States. The innovative documentary broke new ground in multimedia storytelling. It was the first time that a full-length documentary accompanied the release of a major novel, and is the only film ever made about Tom Wolfe.
In 2012, shortly after the film ran on PBS, Conde Nast, publisher of Vanity Fair, Architectural Digest, GQ and other prestigious national magazines, contracted Explica Media to direct and produce all video coverage of Art Basel Miami Beach. The following week, Explica directed for the Knight Foundation all video coverage of Innovate Miami week, which included HackDay Miami, Wayra Global demoDay, AT&T Mobile App Hackathon, and the Americas Venture Capital Conference.
Explica's clients range from Fortune 500 Companies to small non-profits serving niche parts of South Florida, and everything in between.
We are top caliber, web-generation storytellers.