Change is Guaranteed
Since 2008, this baseball has accompanied me in my car, a symbol of the inevitability of change and its feverish pace in the journalism and storytelling fields.
The ball was made by anti-Castro activists in Miami's Cuban exile community as part of a bulk shipment to send to the island to encourage Cubans to defy the government. Maybe we should all defy, at least on occassion, the powers that seek to shape us.
Power to the people!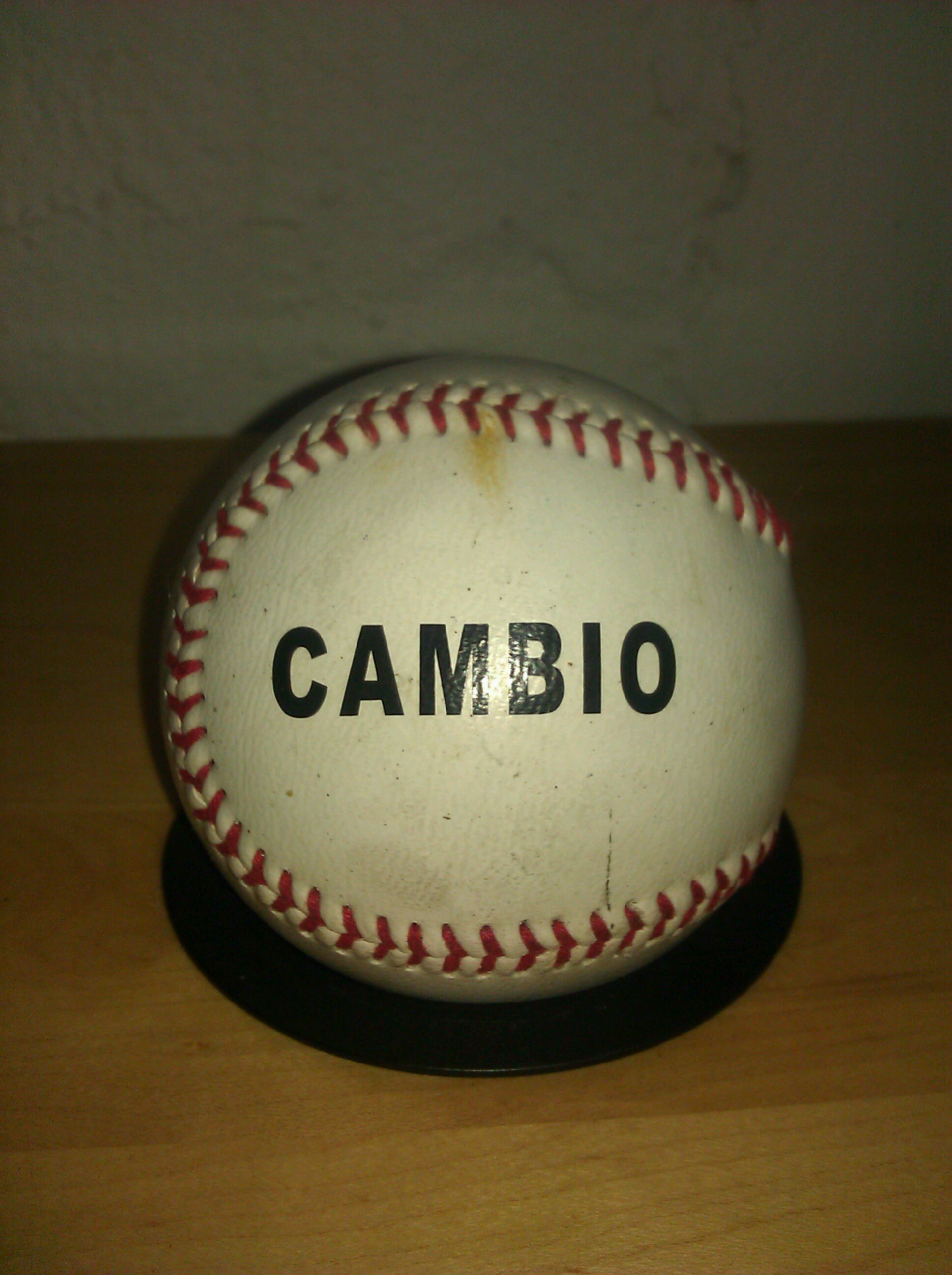 by admin
posted at 1:39 pm
November 6, 2013
No Comments
---
Comments in this post are closed.